Light processed cheese slices
President processed cheese light slices, with only 50% less fat than regular slices are ideal for those who watch their health without giving up the pleasure of eating well. Thanks to their individual packaging, the slices are very practical to use and easy to preserve.
reconstituted skimmed cow's milk, cheeses(milk), skimmed milk powder, butter (milk), milk proteins emulsifying salts (E452, E450), thickener (E407), salt, preservative (E202). May contain egg.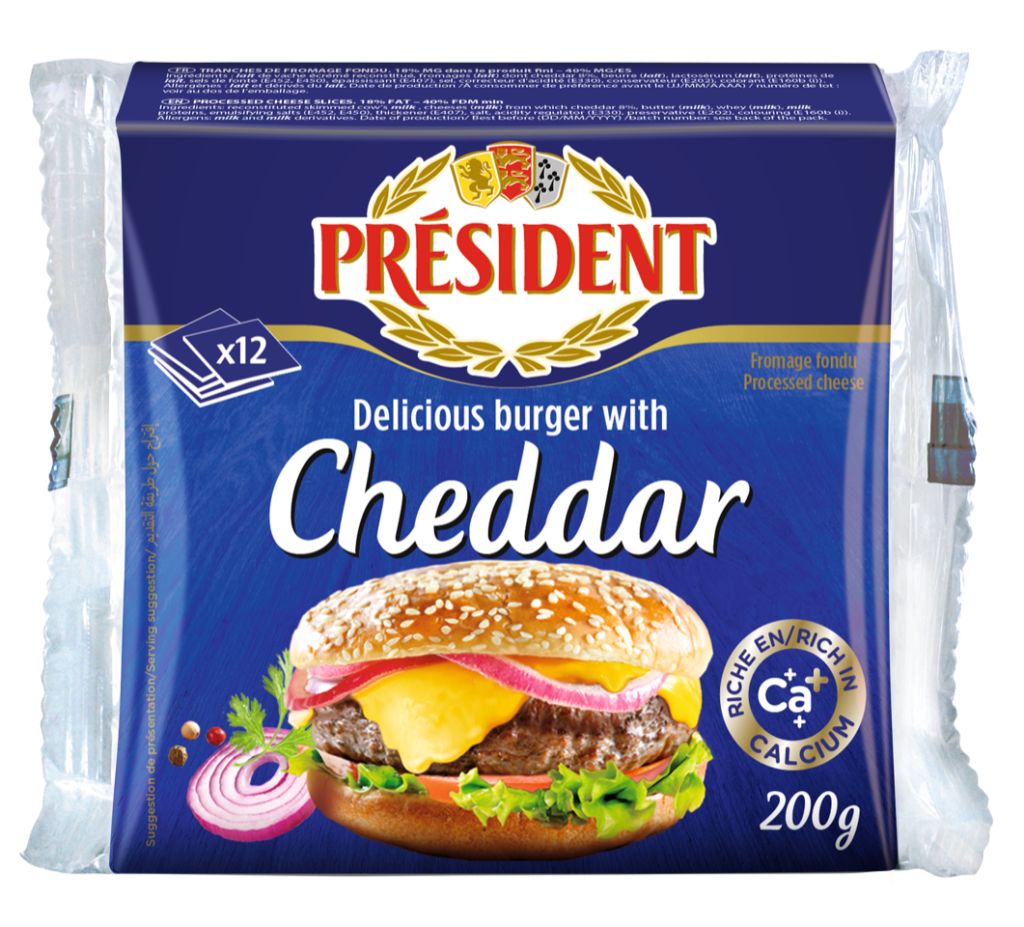 Delicious burger with cheddar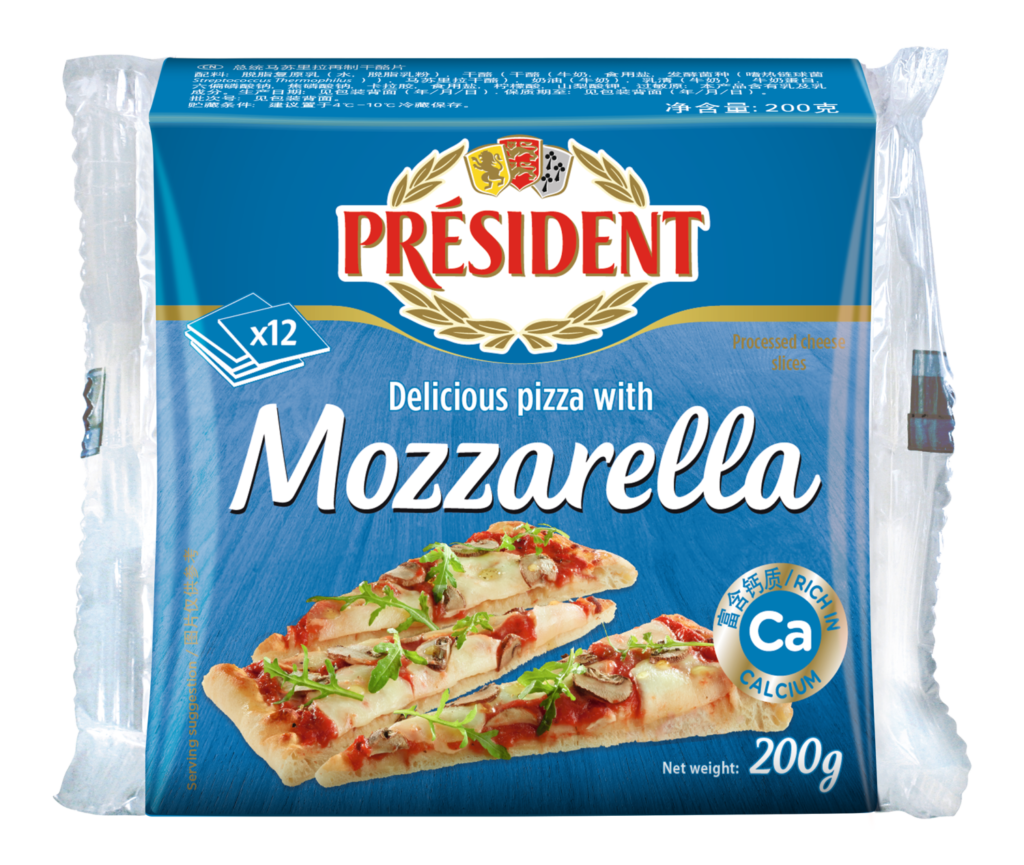 Delicious pizza with mozzarella